Halton Regional Police & Tiger Jeet Singh Foundation Announce New Partnership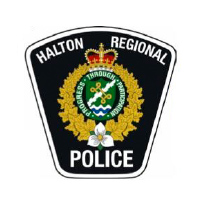 Halton Regional Police and Tiger Jeet Singh Foundation have announced a partnership in support of Toys for Tots & Miracle on Main Street.
The Halton Regional Police will be launching their annual Toys for Tots holiday fundraising drive on Friday, November 23 at 10 AM in front of Canadian Tire in Oakville; and also announce their new community partnership with the Tiger Jeet Singh Foundation. Both wrestling legend Tiger Jeet Singh and his son, former WWE superstar Tiger Ali Singh (Tiger Jr.) have been invited to attend and will say a few words about their Foundation's new association with Halton Regional Police.
More…
Photo Gallery
"Today marks a milestone in our Foundation's continuing effort to forge new relationships with community leaders such as Halton Regional Police Services," says Tiger Jeet Singh Jr, President of the Tiger Jeet Singh Foundation. "We are humbled in becoming their new community partner and look forward towards developing a strong cross promotional campaign that will benefit both fundraising efforts."
Halton Regional Deputy Chief Andrew Fletcher remarked that, "the Service is delighted to have been invited to participate and we'll have a significant presence at the Miracle on Main Street event."
Halton Regional Police will have a significant presence as the Foundation's partner at Miracle on Main Street in Milton on Monday, December 17 from 6 AM to 9 AM.
—
WHAT: Halton Police & Tiger Foundation Announce Partnership
DATE AND TIME: Friday, November 23, 2012 @ 10:00 AM
MEDIA LOCATION: Canadian Tire, 1100 Kerr Street, Oakville, ON.
FOR MORE INFORMATION:
Raoul Juneja
Lyrical Knockout Entertainment
E: holla@lyricalknockout.com
T: 416-988-5363
Troy Newton, Director
Tiger Jeet Singh Foundation
E: troy@tigerjeetsinghfoundation.com
T: 905-599-8769