Start your New Year with the Tigers Challenge!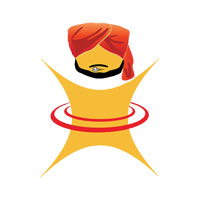 Milton, ON – Wrestling's living legend Tiger Jeet Singh and his son, former WWE superstar Tiger Ali Singh have been great role models throughout the years representing the importance of living a healthy lifestyle.
As a result, for the past 20 years, the Tigers have been approached by many companies throughout the world to endorse health and nutritional products.
None were able to match the Tigers core values, until now. They've found that partner in Visalus, a leader in the health and nutrition industry.
"It's so wonderful to now be in a position to endorse a product we truly believe in and personally use", says Tiger Ali Singh. "Our hope is to provide the community with a real solution in fighting the illnesses suffered from high blood pressure, diabetes, arthritis, obesity, etc."
As 2013 is upon us, this is the perfect opportunity to get a fresh start for the New Year. The Tigers are challenging all of you to start the year by prioritizing your health through weight loss, getting fit and living a healthy lifestyle.
Not only will you have more energy, lose weight and feel great but you'll be helping others in need because for the next six months, the Tigers Challenge will donate, not a portion, but ALL profits to the Tiger Jeet Singh Foundation.
This Holiday season, the Tigers Challenge was honored to sponsor the Tiger Foundation's charity event Miracle on Main Street in both Milton and Hamilton.
"I'm so excited to be a part of the Tigers Challenge team!" says William Bouchard, Manager of Tigers Challenge. "This is an all natural product that's vegetarian friendly and safe to use for children as well as adults."
Are you up for the challenge? Don't lose any more time and visit www.TigersChallenge.ca today!
FOR MORE INFORMATION:
William Bouchard, Manager
Tigers Challenge
P: 1-888-407-7582
E: info@tigerschallenge.ca