Official Event Launch A Huge Success!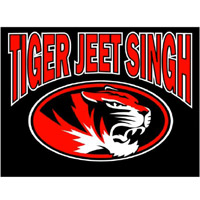 Milton, ON – The official event launch for 'Miracle on Main Street' took place at Tiger Jeet Singh Public School on Wednesday, November 27, 2013. "I could not think of a better place to hold our event launch then in front of our approximate 1,100 students," said Tiger Jeet Singh, Chairman of Tiger Jeet Singh Foundation. "It's was a wonderful opportunity to educate our children on how they can directly impact the lives of the less fortunate during the holiday season."
Read More…
"A focus of our school is to support our students in becoming outstanding citizens," said Krista Benedetti, Principal of Tiger Jeet Singh Public School. "Throughout the year our students participate in global and local actions to make a difference. Miracle on Main Street is a wonderful local initiative that allows our Tiger Jeet Singh School students to give back to their community."
"The objective of Miracle on Main Street is to promote the spirit of giving among everyone," says Tiger Jeet Singh Jr., President of Tiger Jeet Singh Foundation. "No matter what religion, race or gender you are, sickness and poverty do not discriminate, and neither should the spirit of giving."
"I would like to take this opportunity to show a congratulatory 'thumbs up' to the Tiger Jeet Singh Foundation, the sponsors and volunteers who work all year round to bring this event to Milton and Main Street," said Gord Krantz, Mayor of Milton.
Congratulations should be given to the entire student body and staff for supporting this great cause. In particular the school's 'Youth in Action' team should feel very proud for organizing a wonderful assembly under the guidance of their teacher Sarah Fulmar and Principal Krista Benedetti. Police Constable Jodi Wilson on behalf of Halton Region Police Services commended the Tiger Foundation and expressed their excitement to be part of this year's Miracle on Main St. event. Former Tiger Jeet Singh School Principal Rick Nodwell was on hand and accompanied by Troy Newton, Director of Tiger Jeet Singh Foundation to present Mayor Gord Krantz as being this year's Honorary Chairman for the charity event, due to his many years of charity and community service. Closing out the assembly and bringing the students to their feet was a performance by Jon Abrams and Halton Regional Police Superintendant Nish Durraiappah.
The donations raised each year go towards the purchase of toys, food and life essentials for families experiencing poverty via The Salvation Army, Halton Women's Shelter; and children suffering from sickness at the Hospital for Sick Children and McMaster Children's Hospital.
Please visit www.MiracleOnMain.ca for more information or to make an online donation.