Canadian Tire supports Miracle on Main St.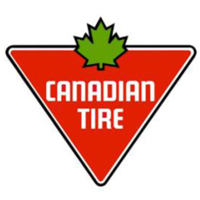 UPDATE: Family and friends of the Tiger Jeet Singh Foundation purchased
$10,000 of toys in 30 minutes in support of Miracle on Main.
Photo Gallery
Video

In support of SickKids, McMaster Children's Hospital, Halton Women's Shelter & Salvation Army.
Burlington, ON – The Tiger Jeet Singh Foundation along with its volunteers, friends and family members will embark on a memorable one hour shopping spree at Canadian Tire in Burlington on Wednesday, December 4th at 7:00 p.m.
"We are very grateful the Canadian Tire store in Burlington is providing our team with discount pricing that will assist each dollar to go a lot further in purchasing toys for the less fortunate," said Troy Newton, Director of the Tiger Jeet Singh Foundation.
"My motto has always been to go big or go home, so with that in mind, I'm going to push each of our team members to shop till they drop," said Tiger Jeet Singh Jr., President of Tiger Jeet Singh Foundation. "The extra motivation will be that we're shopping for others no matter what religion, race or gender, because sickness and poverty do not discriminate and neither should the spirit of giving."
Please visit www.MiracleOnMain.ca for more information or to make an online charitable donation.
WHAT: Canadian Tire supports Miracle on Main St.
DATE AND TIME: Wednesday, December 4, 2013 @ 7:00 PM
VENUE LOCATION: Canadian Tire, 2070 Appleby Line, Burlington, ON