Wrestling Results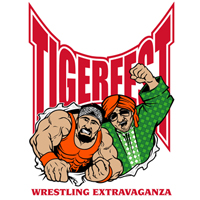 Other Wrestling Match Results:
1. Preston Miles won a 4-way match over Shane Sabre, "Rocksteady" Alex Vega, and Brent Banks.
2. The match between Mooglie and Tomer Shalom went to no contest when the Foreign Invasion Squad ran in and beat up both men.
3. Warrior Rage beat WWE legend "Bushwhacker" Luke.
4. The Bollywood Boyz, introduced to the ring by Tiger Jeet Singh, triumphed in their TigerFest debut against the "Dirty Southener" John Greed and the "Cyborg" Tyson Dux. After the      match, the Foreign Invasion Squad attacked the Boyz, triple-powerbombing one while the other got put through a table. Tiger Ali Singh came in for the save, but the numbers game caught up to him, and Rhino hit him with the GORE! to put him through a table.
5. Ashley Syxx and Alexia beat Marcus Marquez and Jasmin.