Woodbine Cares Charity Challenge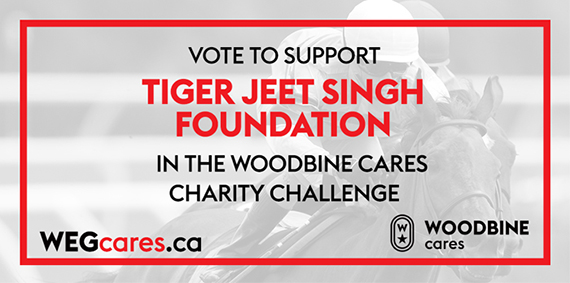 I am very happy to share that the Tiger Jeet Singh Foundation has been selected to participate in this year's Woodbine Cares Charity Challenge. I am asking for your support to help us win!
The winning prize is $7,500 and if we were to win, it will go towards the shopping spree of toys for our annual Miracle on Main Street toy drive charity event in support of patients admitted over the Christmas holidays at SickKids and McMaster Children's Hospital, as well as supporting children via Halton Women's Place and Salvation Army.
You can help by casting your vote as many times as you can on all your devices and by spreading the word to everyone you know. Voters will be able to vote once per device (i.e. laptop, mobile, iPad, etc.). Voting is open during this week only. The winning charity will be announced during a dinner event at Woodbine on Wednesday, September 20th.
Please VOTE NOW!
Thank you,
Tiger Jeet Singh Jr.
President
Tiger Jeet Singh Foundation