CHARITY name of the game at TIGERFEST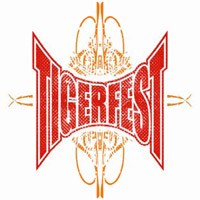 BRAMPTON, Ontario, Canada – Though July 1 is Canada Day, the celebration in Brampton Ontario also included elements of India, Pakistan, Japan, New Zealand, and even the streets of Harlem, New York. Such is the concept of TigerFest 2012, the fundraiser put on by legendary wrestler, humanitarian and philanthropist Tiger Jeet Singh and his son wrestling superstar Tiger Ali Singh as part of the city's festivities.
Read More…
A record shattering number of over 100,000 spectators attended this year's Canada Day festivities put on by the City of Brampton, which was headlined by TigerFest, rock bands Marianas Trench and April Wine at Brampton's all-day Canada Day party, held on the grounds at the PowerAde Centre entertainment complex. Though TigerFest was a free event, fans that made a donation, got to sit in the ringside area, where in addition to seeing the show close-up, would also get a chance to meet and greet some of the stars after the show. Proceeds from the event went to the Tiger Jeet Singh Foundation, a non-profit Canadian registered charity and awareness was raised for Peel Memorial Centre for Integrated Health & Wellness.
Before the matches, the several thousand of fans seated at the ringside seats and bleachers, and the thousands watching from the hill beside the ringside area, were treated to Dhol and Bhangra by Dhol Circle and SGDP as well as musical performances from international recording artists like Prita Chhabra and Canadian pop star Kristina Maria, in a program emceed by the Score's Arda Ocal and ATN's Angelie Sood.
Later in the afternoon, the wrestling card featured WWE legends Tatanka, Bushwhacker Luke, Big Daddy V, Tiger Ali Singh, former ECW champion Steve Corino, TNA star Sonjay Dutt, and some of the best independent stars from Quebec and Toronto's Squared Circle Wrestling promotion.
After a couple preliminary matches featuring several of the SCT stars, the attention turned to the main stage where several of the show's presenting sponsors from Scotiabank, Royalpark, Best Buy Mobile Bramalea, Troy's Diner and TigersChallenge.ca joined Brampton Mayor Susan Fennell, city councillor Vicky Dhillon, Member of Parliament Parm Gill and Lisa Raitt, Labour Minister and Member of Parliament for Halton Region, to present Tiger Jeet Singh and his son Tiger Ali Singh with their Queen Elizabeth II Diamond Jubilee Medal certificates in recognition of their humanitarian work and philanthropy.
Afterwards, when the Tigers posed for pictures in the ring to celebrate this honour, they were attacked by the dastardly trio of Corino, Big Daddy V and Quebec's silent giant Darkko. They ambushed both Tigers, beating them down with a Singapore Cane and other violent shots.
The Tigers got their revenge in the main event, though, when Tiger Ali Singh teamed with Dutt and Tatanka while his father watched from ringside. The two teams fought it out in an elimination contest which ultimately saw Tiger Ali Singh down 2 to 1 against Corino and V. After doing the seemingly impossible and slamming the 500-pound V, Tiger Ali Singh pinned both men in succession to win the match. Afterwards, he and his father returned the favour, smashing Corino with the Singapore cane to the delight of the pro-Indian/Canadian crowd, after having their arms raised in victory by celebrated Japanese referee Peter Takahashi.
"It was great, mate," said WWE Legend Bushwhacker Luke. "I enjoy coming up for TigerFest, it's always a great cause. When you get on in life, you like to do these charity shows, because it lets you do something for people. You feel good to be able to give back. This is my third time coming to TigerFest, and I always enjoy it."
"TigerFest is a significant charity event in our City" said Mayor Fennell "and I am proud to see it as part of our exciting Canada Day celebrations."
As for the Tigers, they were positively thrilled with the outcome of the event.
"To be able to do such charitable works, to help the community, and to be part of such a special day, that's an honour for our entire family," said Tiger Jeet Singh.
"The bottom line is none of this would have been possible without the City of Brampton wanting to present TigerFest," said Tiger Ali Singh. "My heartfelt gratitude goes out to Mayor Susan Fennell, the City, our sponsors, volunteers, and the staff in the Community Services Department who worked tirelessly to put on such an extravaganza!"