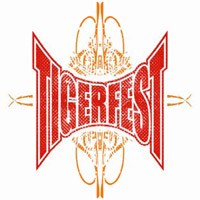 Wrestling living legend Tiger Jeet Singh and his son former WWE Superstar Tiger Ali Singh have officially been invited to address Brampton's Council on Wednesday, June 27th at 1:00 PM at Brampton's City Hall.
The Tigers will be on hand to officially invite everyone to attend Brampton's largest extravaganza as Brampton presents TigerFest as part of this year's Canada Day Celebrations.
There will be festivities and attractions for all ages to enjoy from live music, entertainment, professional wrestling and so much more!
"TigerFest is a significant charity event in our City" said Mayor Fennell "and I am proud to see it as part of our exciting Canada Day celebrations on Sunday, July 1, 2012."
"We are absolutely delighted that Mayor Susan Fennell and the City will present this year's TIGERFEST in Brampton," explains Tiger Jr., President of the Tiger Jeet Singh Foundation. "The primary objective of TIGERFEST is to promote our youth to stay away from drugs by leading an active & healthy lifestyle and promoting unity among our diverse cultures. We look forward to meeting the community and moving the Tiger Jeet Singh Foundation another step closer to achieving its objectives."
WHAT: TIGERS to address Brampton City Council
WHEN: Wednesday, June 27, 2012 @ 1:00 PM
WHERE:
Brampton City Hall, Council Chambers on 4th Floor
2 Wellington Street West, Brampton, ON L6Y 4R2
Media Contacts:
Raoul Juneja, Lyrical Knockout Entertainment
PR Manager, Tiger Jeet Singh Foundation
T: 416-988-5363
E: holla@lyricalknockout.com