Microsoft Worldwide Partner Conference welcomes the Tigers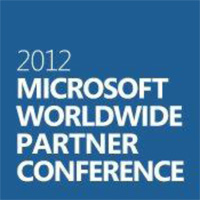 Microsoft welcomes wrestling legend, humanitarian and philanthropist Tiger Jeet Singh and his son, wrestling superstar Tiger Ali Singh to be motivational speakers on the success of their partnership at this year's convention.
"I am absolutely humbled to have been invited by Microsoft to be one of the guest speakers alongside such motivational legends as Deepak Chopra," said Tiger Ali Singh, "I will be honored in sharing what a great role model and partner my Father has been towards the success I've experienced both inside and outside of the wrestling ring."
"The objective in having a motivational speaker is to charge up our business partners" said Asheesh Sabarwal, Lead – Partner Marketing, Microsoft India, " and we could not think of anyone more better suited than the Tigers. The theme of this year's conference is making it 'BIG', hence the obvious choice in having the Tigers. We are looking forward to having the Tigers bring in their raw energy and unique flavour to the event."
"Partners play a significant role in the Microsoft ecosystem and WPC is our chance to thank them and celebrate our mutual achievements," said Kati Quigley, Senior director, Worldwide Partner Community Events, Microsoft Corp. "With Toronto serving as our setting for this year's WPC, we will enable partners to collaborate with each other, while simultaneously showcasing our vision and strategies that can help them ultimately drive revenue in the coming year."
WPC will take place July 8-12 at the Metro Toronto Convention Centre. An estimated 15,000 attendees representing technology companies in 156 countries will be in attendance. WPC 2012 is set to be three times bigger than the last time the event was in Toronto in 2004.
WHAT: Microsoft welcomes the Tigers
WHEN: Thursday, July 12 @ 9:30 AM
WHERE: Metro Toronto Convention Centre, Toronto, ON