Tigers help Holi Gala raise $150,000 for Brampton hospitals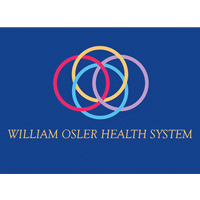 Black tie meets a full rainbow of excitement
March 31, 2014 BRAMPTON – On Friday, March 28, William Osler Health System (Osler) Foundation looked toward a centuries-old tradition for a fresh way to raise funds for modern community health care at Osler's Etobicoke General, Brampton Civic and Peel Memorial.
The Grand Empire Banquet and Convention Centre, well-situated between Brampton Civic and Etobicoke General, was alight with colour as 700 people turned out for the unique, new event: Holi Gala – The Festival of Colours.
Newspaper Report
Read more…
The gala raised $150,000 for redevelopment initiatives progressing simultaneously at Osler's three hospitals in the months and years ahead.
Osler is among the best in the country when it comes to creating a workplace that is inclusive, respectful, welcoming and accessible and has been recognized locally and nationally for their exemplary workplace diversity and inclusiveness programs.
President & CEO of Osler, Matthew Anderson updated guests on where the evenings funds will flow.
"Tonight you are helping Brampton Civic continue to expand programs; you are helping Peel Memorial stay on track as we aim to ensure that shovels are in the ground later this spring and you are investing in a new four-storey expansion at Etobicoke General," Anderson told guests.
"On behalf of the team at William Osler Health System Foundation – many thanks to wrestling legends Tiger Jeet Singh & Tiger Ali Singh for serving as our Honourary Co-chairs to the Foundation's first ever Holi Gala," says Osler Foundation Director, Community Giving Colette Thomson. "Our guests were delighted to meet the Tigers in person and hear about their ongoing support to health care in Brampton. Thank you Tiger Jeet Singh & Tiger Ali Singh for helping us raise $150,000 for redevelopment projects and equipment needs at William Osler Health System!"
"This is an honour to be here," said Tiger Jeet Singh. "I couldn't miss this opportunity to be here and support the hospitals because everybody is going to need the care of a hospital one day."
The Tigers support various initiatives through the Tiger Jeet Singh Foundation. Tiger Ali Singh said it was important to come out and show support for such an important cause.
"I think it's important to promote and show all of the great things Osler does for the community," said Tiger Ali Singh. "Government funding only goes so far. This is an opportunity, a platform to promote to the public why hospitals are so important and why we should support them."
Guests of Holi Gala enjoyed gourmet foods and fun experiences in celebration of the colourful renewal of springtime. Entertainment included magician, Raman Sharma, dancing sensation, Broken Dance and popular vocalist, Sukhsinder Shinda.
Sponsorship was led by TD Bank, CIBC, RBC, BMO, National Bank & Scotiabank. The Grand Empire Banquet & Convention Centre, ATN and the Punjabi Press Club lent generous support to the event's venue and media needs.
To give a donation to William Osler Health System or to see photos from Holi Gala, visit www.oslerfoundation.org.
ABOUT WILLIAM OSLER HEALTH SYSTEM: William Osler Health System is a hospital system 'Accredited with Exemplary Standing' that serves 1.3 million residents of Brampton, Etobicoke, and surrounding communities within the Central West Local Health Integration Network. Osler's emergency departments are among the busiest in Ontario and its labour and delivery program is one of the largest in Canada. William Osler Health System Foundation builds and fosters relationships in order to raise funds to support William Osler Health System's capital, education and research priorities at Brampton Civic Hospital, Etobicoke General Hospital and Peel Memorial Centre for Integrated Health & Wellness (targeted for completion in 2015-16).
ABOUT OSLER FOUNDATION'S HOLI GALA – THE FESTIVAL OF COLOURS: As part of Osler Foundation's Signature event line-up, Holi Gala joins a benefit concert, ski event and golf tournaments to build relationships in the community and raise funds for William Osler Health System. 2014 will mark the inauguration of the event which celebrates the tradition of Holi and festivities that date back to 7th century India. The event aims to raise thousands of dollars for redevelopment at Osler's Etobicoke General and Peel Memorial and new diagnostic equipment at Brampton Civic. Details are online at www.oslerfoundation.org.

Newspaper Report