TIGERFEST WRESTLING EXTRAVAGANZA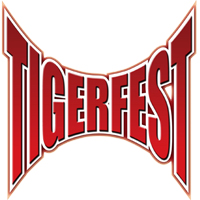 FREE FAMILY FRIENDLY EVENT
The City of Brampton is proud to present TIGERFEST as part of their Canada Day celebration on Tuesday, July 1, 2014 at Chinguacousy Park. This year's TigerFest will be in support of the Osler Foundation's Etobicoke General Hospital, Brampton Civic Hospital and Peel Memorial.

Read More
Poster
Television Ad
TIGERFEST has been proven to attract a diverse audience and it is hoped the event will appeal to, and serve Brampton and neighbouring municipalities wide variety of cultures and communities.
It's no secret the wholesome family entertainment that professional wrestling provides is experiencing an all time high in popularity around the world. So with this in mind, TIGERFEST has utilized the popularity of professional wrestling, the marketability of wrestling legend Tiger Jeet Singh and his son wrestling superstar Tiger Ali Singh to promote Canada's only free wrestling extravaganza in support of a number of charities.
In addition to the city's 10 hour day of scheduled festivities, TigerFest begins at 3:30 PM with a wide array of live performances by singing sensation Deep Jandu, Dhol Circle, NYPD Toronto (Bhangra), Jadoo Entertainment (Bollywood Dancers) and the magical wizardry of Raman Sharma with local recording artist Ishpreet Devgun.
5:00 PM is Bell Time for Wrestling. TIGERFEST will culminate in a two hour exhibition of live professional wrestling with Tiger Jeet Singh making a special guest appearance and Tiger Ali Singh wrestling in the main event. The blockbuster line up will also include former ECW hardcore wrestling legend Steve Corino, TNA superstar Sonjay Dutt, former WWE superstar Davey Boy Smith Jr. (son of WWE Hall of Famer British Bulldog Davey Boy Smith), former ECW & WWE superstar Rhyno, Tyson, the Butcher, Bollywood Boyz, WWE Legend Bushwhacker Luke, Rage Warrior, women wrestling stars and a host of highly talented indy wrestlers from Squared Circle Wrestling.
The audience will also be treated to a one on one meet and greet with the Tigers and othersuperstars upon the conclusion of the event.
"TigerFest is a significant charity event in our City" said Mayor Fennell, "and I am proud to see it as part of our exciting Canada Day celebrations on Tuesday, July 1, 2014."
"We are absolutely delighted that the Mayor and the City will present this year's TigerFest as part of their Canada Day celebration," explains Tiger Jeet Singh Jr., President of the Tiger Jeet Singh Foundation. "The primary objective of TIGERFEST is to promote our youth to stay away from drugs by leading an active & healthy lifestyle and promoting unity among our diverse cultures. We look forward to meeting the community and moving the Tiger Jeet Singh Foundation another step closer to achieving its charitable objectives."

It will be a day of fun for the whole family with amusement rides, splash pad, mini putt, petting zoo, paddle boats, children's entertainment and FIREWORKS!

WHAT: City of Brampton Presents TIGERFEST Canada Day
WHEN: Tuesday, July 1, 2014 (12:00 PM – 10:00 PM)
Wrestling Starts @ 5:00PM
WHERE: Chinguacousy Park, 9050 Bramalea Road, Brampton, ON
FOR MORE INFORMATION:
William (Bill) Eadie
PR Manager, Public Relations and Digital Communications
Tiger Jeet Singh Foundation
E: info@tigerjeetsinghfoundation.com
Poster
Television Ad