TIGERS help raise over $100,000 in support of Noor!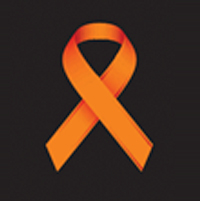 Brampton, ON – Wrestling legend Tiger Jeet Singh and his son former WWE wrestling superstar Tiger Ali Singh were overwhelmed with the out pour of support from the community, which rallied together in the effort to help save a child's life.
Read More…
The Tiger Jeet Singh Foundation helped raise over $100,000 during a fundraiser dinner at Pearson Convention Centre this past weekend. The dinner was sold out one week in advance of the event date and last minute preparations were made to accommodate the overwhelming demand for tickets that were still being received.
Dignitaries in attendance that came out to show their suppport included Brampton Mayor Linda Jeffrey, Brampton councillors Gurpreet Dhillon, Martin Medeiros, Pat Fortini, Brampton MP's Sonia Sidhu, Ruby Sahota, Raj Grewal, Milton MP Lisa Raitt, Ontario PC Leader Patrick Brown and Milton Councillor Mike Cluett.
"I am totally speechless," said and overwhelmed Tiger Jeet Singh Jr., President of Tiger Jeet Singh Foundation. "I cannot express my sincere gratitude to everyone that came out to support this event to help save Noor's life and also spread the much needed awareness within the South Asian community for stem and bone marrow donors. We as a community have to be proactive and not reactive if we are to defeat this dreaded disease and truly hope today is the spark that was needed to further the cause."
The Tigers were truly humbled in receiving support from their great friends Vinay Virmani, who has starred in Hollywood films 'Dr. Cabbie' & 'Breakaway', along with international recording artist Manj Musik and Bollywood actor Anupam Kher.
"I would like to thank all of our friends, family, sponsors and the media for their support in making the inaugural fundraiser an overwhelming success," said Tiger Jeet Singh, Chairman of Tiger Jeet Singh Foundation. "In addition my sincere gratitude to the dignitaries that attended, as we truly appreciate their leadership in furthering the awareness about this cause."
Earlier this year the Tigers were approached by a mother of an 18 year old boy named Noor Deol. The Tigers came to learn that Noor's family live in Brampton, and he was diagnosed with leukemia at the age of 13. He has a form of blood cancer most commonly found in children. He is in dire need of a bone marrow transplant to save his life; none of his family members are a match. His best chance of finding a match is within the South Asian community, however the current bone marrow registry does not have a lot of South Asians donors as they ONLY MAKE UP 5% OF THE WORLDWIDE REGISTRY.
Noor was tested but didn't find a match within the 'OneMatch' (Canada), 'BeTheMatch' (USA) and many other worldwide registries that allow people to become donors for free. The family have set up events through these organizations, however the response they are currently getting is not high enough to raise Noor's chances of finding a match. Countries like Canada and the United Sates do have high South Asian populations, but they are not high enough to get a significant number of people registered. Noor has the highest chance of finding a match in Males who are ages 17-35, which makes the chances even smaller.
Unfortunately, there is not an organized bone marrow registry in Inndia which is disappointing since that is where Noor has the highest chance of finding a match. The residents there are able to provide cheek samples to be put into the registry, but it costs them $89 CAD in order to do so. This is a big dilemma, since many people cannot afford to pay the fee.
Noor's family have gotten in contact with a small organization in India who registers donors for $89 CAD. They have asked them to set up stem cell/bone marrow registry events for FREE on the family's behalf. The reason why Indian residents have to pay to become donors is because it costs the organization about $89 CAD to get the cheek swabs tested and put into the worldwide registry.
The people who are registering are not just doing it for Noor, they are doing it for ANYONE who needs a stem cell/bone marrow transplant. If Noor's family are unable to register more people, that would mean Noor or someone else will miss out on their chance to live a long and healthy life.
For more information contact:
William (Bill) Eadie
Manager, Public Relations & Digital Communication
Tiger Jeet Singh Foundation
E: info@tigerjeetsinghfoundation.com